Canada Military Drones: ScanEagle, Unmanned Aircraft, To Be Deployed On Mediterranean Missions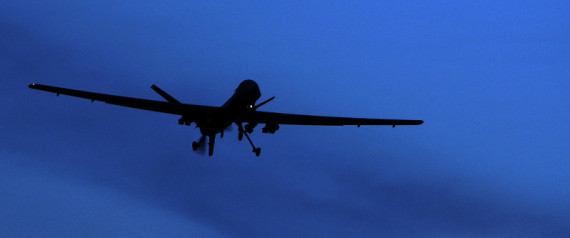 First Posted: 11/22/11

Updated: 11/23/11
OTTAWA - Canadian warships will soon be deploying drones on overseas operations.
The crew of HMCS Charlottetown is currently testing the lightweight ScanEagle, a leased, unmanned aircraft the army used to great effect in Afghanistan.
Vice-Admiral Paul Maddison, head of the Royal Canadian Navy, says the idea is to deploy the drone when the frigate heads back to the Mediterranean next year as part of the government's recently announced plan to keep a warship in the region throughout 2012.
But instead of hunting for Taliban planting roadside bombs, Maddison says the plane will provide surveillance over both sea and land.
The Canadian navy has experimented with drones, but the use of the ScanEagle represents the first step towards their introduction into service.
The ScanEagle, with a three-metre wing-span, is capable of staying airborne for 20 hours and carries an infrared camera as well as a radar system.
It's launched by catapult and lands by snagging a wire.
Maddison says the drone is not a substitute for the vessel's aging Sea King helicopter, but will enhance the warship's existing capability.
"A UAV provides an excellent capability ... to do that surveillance and reconnaissance," he said. "We saw this as a real opportunity."
The frigate is currently testing the drone off the coast of Nova Scotia.
American warships have used unmanned aircraft since 2005 and defence experts say they've proven themselves especially valuable tracking pirates in the Gulf Aden and in the waters off Somalia.
Maddison made the comments in a teleconference while visiting HMCS Vancouver, which has been directed to join NATO's standing counter-terrorism mission in the Mediterranean.
The ship will be relieved next year by the Charlottetown, which has taken aboard an entirely new crew since it returned in September from taking part in the Libya campaign.
READ MORE HERE:
HUFFINGTON POST