"Missile tests like the one the Navy performed off the coast of Southern California on Saturday night present military officials with something of a conundrum."...public fear...conspiracy theory...UFO or trust the government? Really? Over a major city and in major airspace? How stupid is the government?...no, wait...don't answer that.
Conspiracy? Read more here...
"
It was a UFO filled with aliens:
Strange unidentified light in the sky? Of course, it's the mothership coming to take over the planet! That was by far the most popular conspiracy theory among those who witnessed the bizarre light show happening across the Western sky. As many social media users pointed out, the UFO, which many immediately and frantically assumed to be an extraterrestrial spacecraft, appeared first as a brilliantly bright white light that could be seen from hundreds of miles away. Now, while that alone doesn't prove an alien invasion, many pointed out that the
UFO-shaped clouds were seen in South Africa
...
...the day after the L.A. sighting. Some were also suspicious over the fact that the government didn't announce the missile test ahead of time, and it was conducted over a densely populated city rather than a deserted desert, as is typically the case."
More on
UFO Sighting In Los Angeles: Top 5 Conspiracy Theories Revealed here...
Coverage here...
My favorite reaction...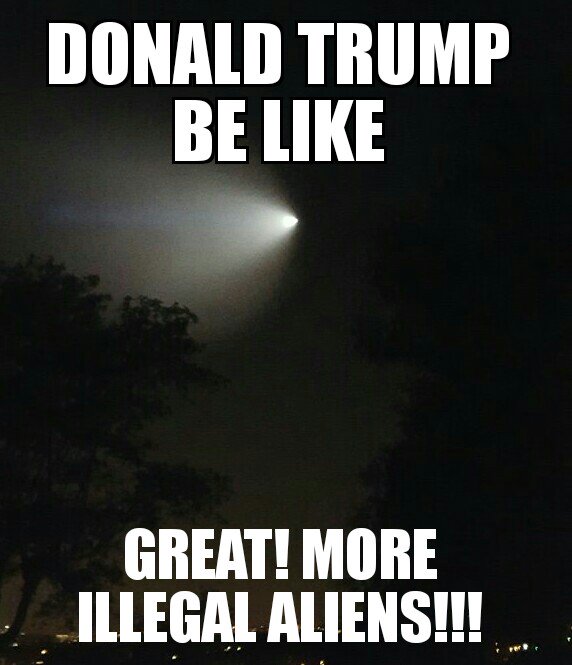 What about this coincidence? Tijuana, Mexico...same night as L.A...