"
The US has issued a worldwide travel alert for its citizens in response to "increased terrorist threats".
The state department said
"current information" suggested the Islamic State [IS] group, al-Qaeda, Boko Haram and others continued "to plan terrorist attacks in multiple regions".
The alert, it said, will remain in place until
24 February 2016
."
A US state department representative told BBC News there was "currently... no reason to believe that US citizens would be specifically targeted"."
Below is a picture of the current security in New York City...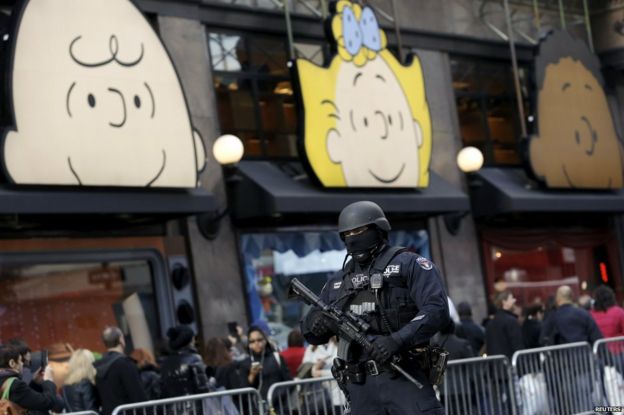 A Russian jet was shot down over the Turkey-Syrian border today. This has prompted many to speculate whether this is a black flag to validate Putin declaring war on Turkey.
"
Turkey says its jets shot at the plane after warning that it was violating Turkish airspace. But Moscow says it never strayed from Syrian airspace.
Nato is to hold an extraordinary meeting to discuss the incident at Turkey's request.
Mr Putin warned there would be "
serious consequences
" for Moscow's relations with Turkey."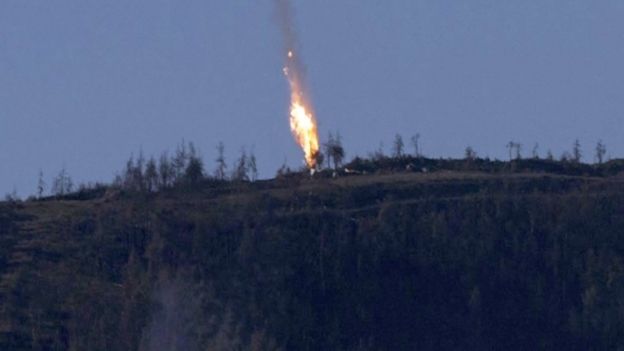 More to come as developments arise.