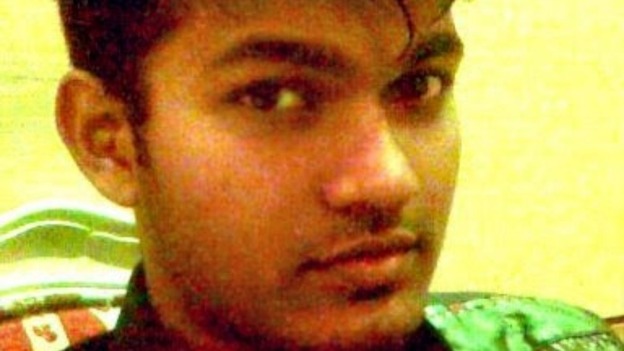 Federal authorities have arrested a man who they say was planning to attack the Federal Reserve Bank in New York City. The New York Fed is located at 33 Liberty St., which is 3.5 blocks away from Ground Zero where the World Trade Center was attacked on 9/11.
The suspect is 21 year old Quazi Mohammad Rezwanul Ahsan Nafis, a native of Bangledesh. Nafis came to the US in January on a student visa. Currently, he lives in Jamaica, Queens. He was arrested Wednesday morning after he drove a van that he believed to be loaded with explosives from Long Island to Lower
Manhattan
. The man left the van near the Federal Reserve building and was then arrested by the FBI and NYPD. We are told that the suspect was acting alone.
Officials told
NBC4 New York
that the plot was a sting
operation
that was being monitored by the FBI, as well as the NYPD, and that the public was never at risk because the "explosives" in the van were inert. FBI Acting Assistant Director Mary Galligan validated this by saying, "Two of the defendant's 'accomplices' were actually an FBI source and an FBI undercover agent."
Also, according to NBC4 NY:
An undercover FBI agent posed as an al-Qaida facilitator, supplying him with 20 50-pound bags of what he thought were explosives to use in building his bomb. Nafis also visited the Lower Manhattan site multiple times as he planned the attack, officials said.

The complaint said he told an agent in July that he wanted "something very big … that will shake the whole country."

Prosecutors say Nafis met the agent Wednesday morning and put the bomb inside a van before driving to the Fed building, assembling the detonator while he drove.

The pair parked the van by the Fed, got out and walked to a

hotel

, where Nafis covered his face, put on sunglasses and recorded a video statement he meant to be released after the attack. He then tried to detonate the bomb through a cell phone detonator, officials said.