12/12/12, December Solstice and the Sentient Earth 2012

Nature-lovers have an intimate relationship with Earth and understand the mutual partnership with our planet. The concept that Earth, like all planets, is a conscious, sentient entity may be more difficult to grasp.
Indigenous peoples, environmentalists and some religions have always known and revered Mother Earth and Father Sky and live lightly on her surface. Ditto for "whisperers" and others who have special relationships and great love for animals, plants and rocks.
Earth's ancient name Gaia is now familiar. Other planets in our universe have ancient names as well, indicating old knowledge of planetary consciousness until they were renamed.
Everything is changing now, more rapidly every day. Humanity is in the most important time of its existence. The month of December 2012 marks two tipping points:
For the planet and all non-human inhabitants, the evolutionary gate/stargate to higher spiritual/vibrational levels is 12/12/12 at 12:12 p.m. This is a pivotal moment marked by global meditations and celebration, the real "Earth Day"! Have lunch outside! Watch your pets! Hug a tree! Appreciate a flower, a leaf, a blade of grass, a yard, a park, a stream, a mountain, a vista!
The gateway for humans, the upcoming solstice (shortest day of the year)—12/21/12 at 6:14 a.m.–marks an unbelievable planetary and galactic alignment that occurs only once every 186 million years! This alignment permits a massive influx of benevolent energies which in the past have not been able to reach us. The cosmos and God in many forms—spirits, angels, time travelers, interdimensionals, humans—will at last be able to visit en masse.
The significance of the solstice, 12/21 at 6:14 a.m., is not the end of the planet but the end of business as usual, the end of reign and tyranny of our controllers, the end of Old School, the end of all we "know", and the emergence of a New Earth and a New Society.
Earth changes—drought, flood, earthquakes and tsunamis, tornadoes and other severe weather—are occurring for two main reasons:
The first is that hurricanes, blizzards and the jet stream certainly are being steered and triggered by HAARP—the high altitude auroral research project—based in Gakona AL but active in installations all over the globe. This incredible technology is an ionospheric heater that can cause illness and destruction to one person, one submarine or airplane, or a wide area. It is also used in mind control and other applications.
A second technology, activated after World War II in Russia, is scalar technology, harnessing energy from the "void" to create massive weapons. This same technology will soon provide us with clean, zero-point energy, and fossil fuels will be delegated to the past. The second aspect of these changes is a cleansing for the planet itself and its atmosphere to help get rid of near-fatal pollution. From a metaphysical/spiritual viewpoint, our beautiful Earth has come within a hair of total destruction, and our controllers would have us believe that the winter solstice marks the end of the physical world (as has happened 4 times before) in a great cataclysm/apocalypse of fire and water to usher in the Second Coming.
The real Battle of the Gods is underway! Our globalist controllers want to consolidate their New World Order to kill or control us all. They plan to annihilate 80% of us with disasters—not only earth changes but lethal epidemics, ongoing foreign wars, fascist military declarations (including trains to FEMA camps and crematoria) and civil wars everywhere (including yes, in the USA!).
Global warming, for example, has not been created by common folk at all but is a cyclical phenomenon also experienced by our neighboring planets. It has been made worse, much worse, by nuclear testing, rocket launchings, and daily stealth bomber launchings to control local weather. These events have torn massive holes in the ozone layer and ionosphere. (Think we're responsible? Find out about the USA's secret space program and weather control!)
Counteracting our controllers are GOD/LOVE and a host of benevolent spirits/ETs/angels who have not been able to interact freely with Gaia and her inhabitants for all of our known history. Certainly there has been contact and miracles with individuals and small groups but not with all of us at once. These friends of humanity are incredible magicians at making lemonade: earth changes are being mitigated or prevented; miracles abound; toxic radiation is being neutralized; nourishment for our physical bodies is still possible for some but soon will be global. With intuitive/spiritual guidance, human "mystics" and "witches," are leading the way and many others are following, "walking the talk," and "being the change."
The Battle of the Gods is being won human heart by human heart. Living in the moment, hearing and obeying our own intuitive guidance, appreciating beauty and love everywhere and in everyone, feeling love/praise/gratitude with every step, selecting compassion and generosity over control and greed is our work. Every choice is based on love rather than fear.
We are beginning to see (especially in children and young people) attitudes of love, compassion and gratitude which will "go viral" and affect everyone. Each of us participates in creating the New Earth, with all its inhabitants, by living in the moment, seeing beauty everywhere, following our intuition, and being grateful, aware and loving.


12/12/12: Why Today Is Tied to Doom
By

Jeanna Bryner, LiveScience Managing Editor

|

LiveScience.com
12/12/12 Numerology
12-12-12 Worldwide Event- The End of the World??
12/12/12: The Twin Flame In Day-To-Day Life
As we've written about before here on Openhandweb, when a soul comes into being, it notionally subdivides into two. One part stays close to the source, the other incarnates. To the incarnated partner,
the Twin Flame
is the polarity constantly whispering in your ear, singing into the depths of your heart, reminding you of who you are, why you are here and guiding you home.
There will never be a love more powerful than the Twin Flame. It's the 'other part of you', the completion of the whole eternally romancing you through the apparent universe of separation.
Your Twin Flame has an eternal affinity with you. No one will ever know you as well. No other
soul
outside of this heavenly interplay will ever understand you in the way your Twin Flame does, no one can empathize that deeply, not another soul can cause you to melt into your own being in the same way.
Yet here's the heavenly paradox – our 'purpose' is to experience this infinite sense of unity THROUGH the separation. Otherwise the pull back to unity would be so strong and so rapid the universe would disappear for you in an instant. The apparent separation would no longer exist, the relativity no longer relative – duality would instantly disappear as two lovers drawn passionately into one another and melting into one. It is the dance of separation that makes life complete.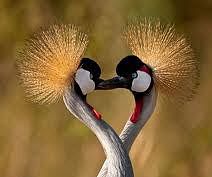 In and through all things
So one's Twin Flame expresses in and through all things. She's 'tempting' you into the chaos and disorder, to make sense of it. He's alluring you into the deepest intimate love affair with another soul, yet inviting you to always taste and remember unity with your very own self.
It takes the internal sense of completeness to experience the Twin Flame in day-to-day life, but that is where 'he' is to be found. She is out there, hiding beyond every smile, through ever twinkle of a shining eye, in the melody of the bird's dawn call, in the rustling sound of autumn leaves crushed tenderly under foot.
Have you begun experiencing this yet? How might we begin? It's all about being thoroughly in the experience of separation but not of it. Beware all you "non-dualists" out there, you simply don't get this experience at all if you're denying the separation – the raptuous relativity – between one thing and another.
You have to be totally immersed in life, not resisting a drop of it – the pleasure the pain, the joy and the tears. It's not about denying one tiny morsel of this human experience. And it's as this divine poetry plays out that the Twin Flame rises from the page of life.
The infinite cycle
So how would you like to take part in the greatest romance of your life? Just take a moment out of your busy day. Reflect on the greatest loving partner experiences of your life. Recall the images, let the feelings well up within.
Maybe you're still together and it's changed now. Or maybe that romance has long ended. It matters not – feel the feelings, drop deeply into the sensations, let the dream wash through you.
Then let the dream flow outwards into the moment, into images, people, situations, into mother nature. Keep energising the flow, sending it out into everything you see and touch. Give your love to the swirling skies, to the flowing streams, the rustling wind, but then…..
"take that love back inside yourself"
Feel the infinite circle of the figure 8 complete itself within you. In the beginning, in some circumstances it will be easy, in others it will be hard. I can be hardest when you're deeply in love with another, when they carry the closest vibration to your Twin Flame: the soul mate experience is so easily confused, because there's so much yearning to dive deeply into the joy of this heavenly separation. It's almost as difficult when another is carrying the polar opposite of your vibration. They are so different, so dissonant, that they can irritate you with everything they do, every word and nuance uttered by them seems to tweak those deep inner buttons. Yet even this offers a powerful Twin Fame experience – if you can find your completeness in the depths of irritation, then you're being done the greatest favour.
Eternal Flame
So a 12/12/12 approaches, if you're not yet having Twin Flame experiences, how about giving some energy to it? How about daring not to be owned by the drama at all? Instead, how about looking deeply and intently through all experience and finding that joyful part of yourself that may have been lost?