Solar Activity is picking up again. We are now starting to see M-Class solar flares. Here is an incredible picture...
HIGH-LATITUDE AURORA ALERT: Earth is entering a stream of solar wind blowing ~500 km/s, and the encounter is stirring up geomagnetic activity around the Arctic Circle. High-latitude sky watchers should be alert for auroras.
Photographer Antony Spencer reports "an amazing display" over Enontekio, Finland, on March 22-23: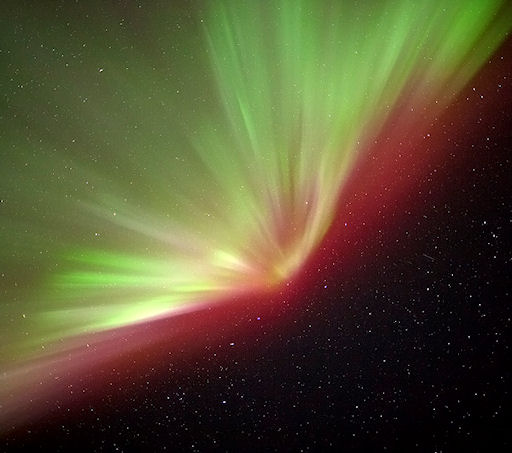 "I was leading a group of photographers who have come over from the U.K and we decided to drive inland from Tromsø to beat the clouds," says Spencer. "The display we witnessed was absolutely incredible. I have never seen this much color in the aurora before."